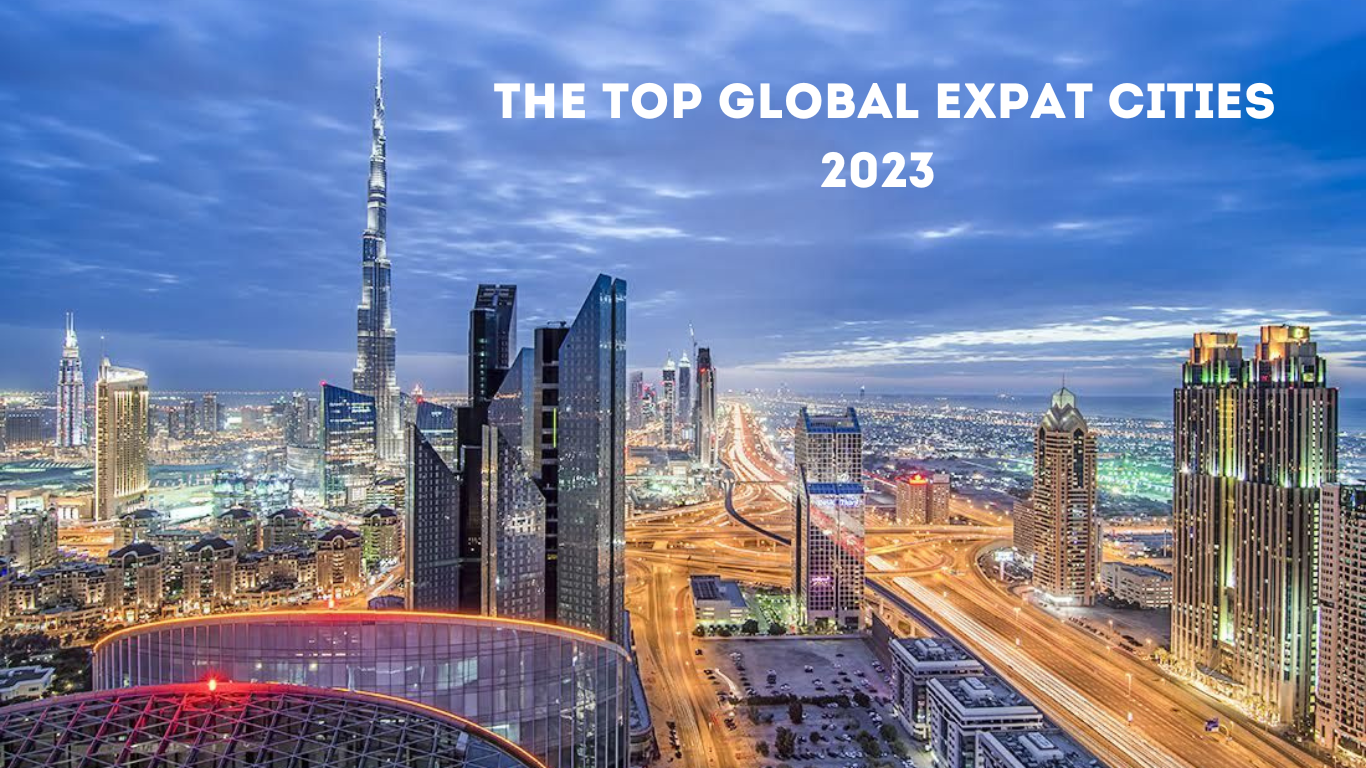 Top global cities for expatriates to live and work in 2023
Ras Al Khaimah has earned a spot among the top global cities for expatriates, recognized for its appealing quality of life and abundant job opportunities, as per a report by the global network InterNations.
In a list of 49 destinations, the city secured the fourth position, while Abu Dhabi followed closely in fifth place, and Dubai claimed the 11th spot, according to InterNations' Expat City Ranking 2023 report.
Spanish cities dominated the highest ranks, with Malaga leading the global ranking, followed by Alicante and Valencia in second and third place, respectively.
The remaining cities in the top 10 included Madrid, Mexico City, Kuala Lumpur, Bangkok, and Muscat. Conversely, some of the least favorable cities for expatriates encompass Milan, Rome, Vancouver, Hamburg, Berlin, Dublin, Istanbul, London, Paris, and Seoul.
InterNations conducted a survey involving 12,065 individuals across 172 nations and territories, covering five key categories: quality of life, ease of settling in, working abroad, personal finance, and an expatriate essentials index, which includes digital life, administration topics, housing, and language.
According to the report, Ras Al Khaimah excelled in the expat essentials index, ranking first. It was highlighted as the city where expats find it easiest to start, with 78 percent experiencing no issues obtaining a visa (compared to 57 percent globally). Additionally, approximately seven in 10 individuals affirmed that housing is both affordable (68 percent compared to 38 percent globally) and easy to find (72 percent versus 49 percent globally).
Expats in Ras Al Khaimah expressed the highest overall job satisfaction, securing the top position, and the city ranked second for personal career options, making it one of the premier cities for working abroad. The respondents also reported contentment with their financial situation, placing Ras Al Khaimah in the top 10 for personal finance, claiming the eighth spot.
The report identified Ras Al Khaimah's "tight-knit social life" as a significant contributor to the overall positive living experience.
The UAE, as the Arab world's second-largest economy, has implemented various economic, legal, and social reforms in recent years to enhance its business environment, attract skilled workers, and stimulate foreign direct investment.
In 2019, the Golden Visa initiative underwent amendments, simplifying eligibility criteria and expanding the categories of beneficiaries. Investors, entrepreneurs, skilled professionals earning a monthly salary exceeding Dh30,000 ($8,167), exceptional talents, scientists, outstanding students, graduates, property investors, humanitarian pioneers, front-line workers, and skilled employees eligible for the green visa can now obtain a 10-year or five-year residency, respectively.
The UAE introduced a one-year digital nomad visa in March 2021, allowing individuals to reside in the Emirates while working for employers in their home countries. Furthermore, Dubai provides a five-year retirement visa for individuals aged 55 and above.
Abu Dhabi emerged as the sixth-best global city for quality of life, with the survey highlighting its top-ranking car infrastructure globally. Additionally, 88 percent of expatriates expressed satisfaction with the quality of healthcare, exceeding the global average of 70 percent.
Expats in Abu Dhabi recognized the city for personal safety and political stability, ranking it high globally. The city also secured the third position globally for facilitating a smooth transition for foreign workers, excelling in areas such as obtaining a visa, opening a bank account, and the availability of government services.
Abu Dhabi ranked eighth globally for housing availability and claimed the top spot as the easiest place for expatriates to navigate without knowing the local language, as per InterNations. In terms of working abroad, the city secured the ninth position globally, with 55 percent of foreign workers reporting an improvement in their career prospects after relocating.
The report disclosed that 86 percent of respondents expressed contentment with the local economy in Abu Dhabi, compared to 62 percent globally. Nearly seven in 10 expatriates (68 percent) indicated that the city's business culture encourages creativity, and Dubai was the fourth-best global city for offering newcomers an easy start.
Dubai topped the list as the easiest place worldwide to obtain a visa, and foreign workers ranked it third globally for dealing with administration topics. In the working abroad sub-index, Dubai secured the eighth position globally, with 78 percent of respondents affirming that relocating there improved their career prospects. The city also performed well in terms of work satisfaction among expatriates, with 77 percent stating that the local business culture fosters creativity and 62 percent acknowledging its promotion of independent work and flat hierarchies, according to InterNations.